Jan 9th, 2018
Category: News
Editor's Note: As the year comes to a close, Pinehurst will reveal its Top 10 Stories from 2017. We'll have one recap a day with links to the original stories if you would like to reflect more. We appreciate your engagement with each of these stories and several others from throughout the year, and we look forward to making more news in 2018.
And since we like numbers at Pinehurst, that's exactly how we'll count these down:
No. 10: Pinehurst No. 3 Brings It All Back – Charm, Strategy…and Wire Grass
No. 9: The Deuce is named Best New Restaurant in Golf
No. 8: Pinehurst Announces it will Open a Microbrewery
No. 7: U.S. Open Champion Calls North & South Runner-Up After Championship Match
No. 6: Isabella Fierro Makes History in Winning the Women's North & South Amateur
No. 5: Teenagers win the U.S. Amateur Four-Ball
No. 4: Pinehurst Moves and Expands Putting Course Thistle Dhu
No. 3: Gil Hanse Begins Redesign of Pinehurst No. 4
No. 2: Legendary Caddie Willie McRae Retires After 70-plus Years
No. 1: Pinehurst Opens The Cradle, its New Short Course
Even with nine courses, it's not every day that Pinehurst builds a new golf course.
But that's what Pinehurst did in 2017, and at the very end of September it opened The Cradle, a 789-yard, nine-hole short course that lies on the very same land of many of Dr. Leroy Culver's first holes ever designed at Pinehurst in 1898.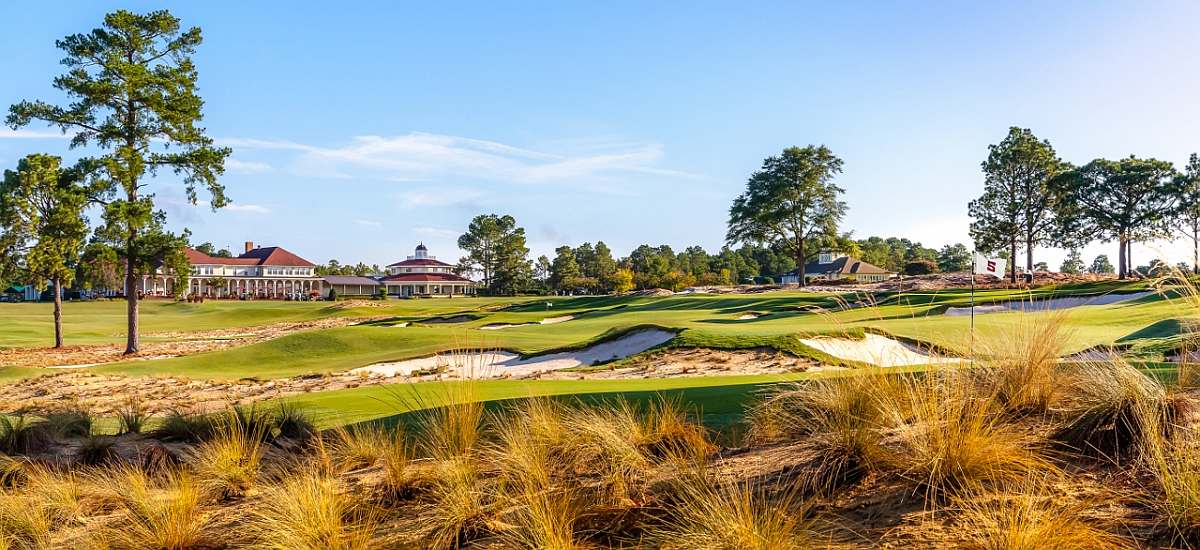 Hailed by major media outlets and kids alike – Golf Channel called The Cradle the best golf design in America for 2017 – The Cradle could be considered the cornerstone of Pinehurst's efforts to improve the golf experience here at The Cradle of American Golf.
Not only that, but there seems to be a fun new story coming off The Cradle every few weeks:
Ella Hannant, at 8 years old, became the youngest to record an ace on The Cradle.
Kelly Mitchum played The Cradle for all of the winter solstice – the shortest course on the year's shortest day – and his numbers there were staggering.
Paul Rudovsky may be the most well-traveled golfer in the world, but he wanted to mark a special milestone on The Cradle.
Who knows how long The Cradle's course record will stand?
Darlind Davis, at 70 years old, feels like her father is watching when she plays The Cradle.
What game do you want to play on The Cradle? The choices seem endless.
And finally, perhaps best of all, kids play The Cradle for free when with a paying adult. And all replay rounds on The Cradle are free.
This is taken from the article Pinehurst Top 10 in 2017 – No. 1: Pinehurst Opens The Cradle, its New Short Course and was originally published on Pinehurst on DECEMBER 28, 2017. Read the whole article on the Pinehurst site.